Before being a trendy expression, "Trustful AI" represents a primary need in machine learning: how can I trust a model and its decisions? Without an answer to such a question, the adoption of machine learning models is complicated.
To address this problem, we started a new collaboration with Aix-Marseille University, Montreal University, Nantes University, and St-Etienne on a four-year project called TAUDoS. Our research engineer Nicolas explains:
"Amongst other things,
trust can be brought by interpretability
: "
What made my model make a certain decision?
"
Explaining decisions is especially hard for models trained on sequential data
(time series, natural language, …), and there is still a lot of work to do in order to have a general well-behaved solution.
Finding such an approach is the aim of the Taudos project."
Last week, the whole consortium met in Marseille, to discuss findings, future directions, and challenge ideas
. Multiple talks for both theoretical and industrial settings have been presented. The main research direction is to find links between automatas (well-known interpretable models created a long time ago) and modern, less interpretable approaches."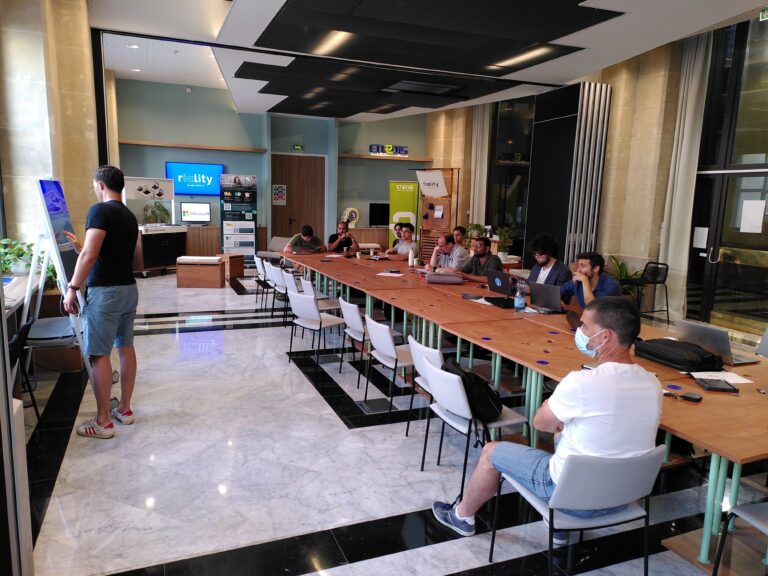 The TAUDoS project also supports the ambition
of our two-year research program, BISHOP, which aims at
addressing the challenges of responsible artificial intelligence,
and ensure data confidentiality and trust in AI models

.